CALGARY HOME RENOVATIONS
2022 TOP 5 TRENDS
by Woolrich Renovations

The last couple of years have been a bit of a wild card, filled with uncertainty.
Some of us have returned to working in offices, while others remain working from home – and all of us in the last few years have spent more time in our homes than we had pre-2020.
As a result of spending more time in our homes, it has led some of us to think about home renovation projects and maybe some complete remodeling to make our spaces more functional, and to meet our personal and family needs.  
This January we chatted with our in-house designers and came up with Calgary's Top 5 – 2022 Home Renovation Trends:
DOUBLE KITCHEN ISLANDS
If you're looking to expand your kitchen workspace to be more multi-purpose, adding double kitchen islands as part of your kitchen renovation can help you achieve that goal. This new kitchen remodeling trend of double islands can be created with either connected or separate islands, and can be easily implemented in open-plan spaces when space isn't an issue.
SPACE ADDITIONS
If you're feeling a bit space constrained, then an addition might be right for you.  Whether you develop an existing space like your basement or add additional square footage to your home floor plan, space additions can come in all shapes and sizes.  We have seen an increase in demand for home offices, hobby rooms, gyms, sunrooms, and additional bathrooms.  Finishing the basement, adapting an unused attic, or building a new space over a garage are a few ways to improve the functionality of your home.
OUTDOOR LIVING SPACE
Designing outdoor functional living spaces is another hot new trend!  While we recognize that we live in Canada and really can only appreciate spending time lazing in the great outdoors a few months of the year, backyard renovations are a trend to look at for 2022.  If you're extra keen on creating that new outdoor living space that you can extend to year-round use, then you might want to look at trend #2 again and consider adding space to your home that opens up to your outdoor living space.
MULTI-FUNCTIONAL SPACES
As more and more people are looking to get the most use out of their existing spaces, creating multi-functional spaces is another popular request this year.  Whether it's taking an existing space in your house and creating an integrated home office space, or taking that unused guest room and turning it into a home office combined craft room.  In the end, if you are wanting to explore creating that perfect multi-functional space, Woolrich's professional design services can help you attain your space goals, and more!
DECORATING AND DESIGN  
There will be a lot of top decorating and design trends this year to explore.  Some of these trends include painting bold color blocking shapes to bring charm to your walls, and playing with textures and patterns in prints, wallpapers, wainscotting, tiling and other wall finishes. This year's trends will include getting back to nature by getting green in your house and not just in color but through plant features and going bold with flooring, wallpaper, color, and artwork.  And while all of this sounds exciting and new – and yes, trendy – at Woolrich Renovations our goal is to provide you with a design that lasts beyond trends, one that reflects and suits your individual needs and personality.
If you're looking to explore any of these Top 5 Renovation Trends and are looking for a local and seasoned professional home renovating contractor, then contact us today. 
At Woolrich Group Renovations, our mission is to help you create a home that is more functional and more enjoyable, a home updated to your evolving style as well as aligned to who you are and how you want to live.   We are proud to serve our clients with our integrated construction and design approach, collaboratively managing dreams, expectations, budgets, and timelines. 
Take a look at some of our previous blogs for more tips, tricks and inspiration!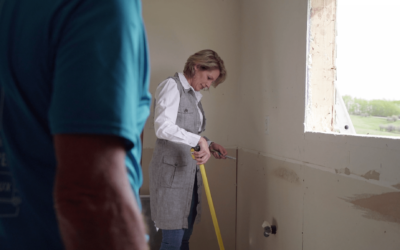 HOME RENOVATIONS:  HOW DO I GET STARTED? Answers to some of the most frequently asked questions. Through our years of experience, we've answered multiple questions while helping many clients realize the home renovations of their dreams.  When you work with the...